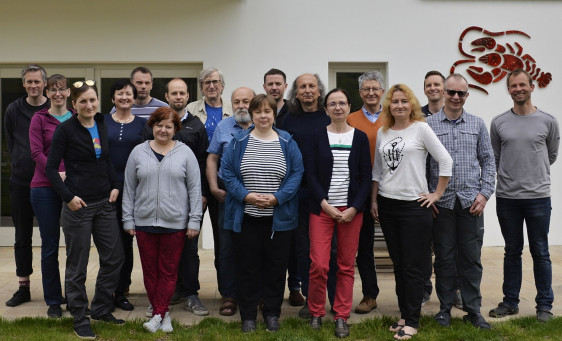 Strategic Studies
The Strategic Studies Department (STRAST) is a leading national research centre and a think-tank in the field of the management of research, development, and innovation. Its mission is to contribute to the improvement of the quality of strategic decision-making in research, development, and innovation (R&D&I) at the national, regional, and European levels. For a detailed description of all the activities and for further information, go to the 
STRAST specialised website
.
STRAST's primary focus:
STRAST carries out analytical studies in research, development, and innovation. Based on the studies conducted, they prepare conceptual background materials for qualified decision-making of the state administration, regional administrations, and EU bodies to formulate the policies for R&D&I.
In addition to comprehensive system analyses, they also draw up field-specific analyses focusing on the evaluation of research and innovation activities in selected economic sectors.
The department develops evaluation methods and systematically assesses programmes and further measures to support R&D&I. In the long-term, they collaborate with the public administration on the development of methods to assess these programmes.
Moreover, they continuously monitor the latest trends in the development of national innovation systems in advanced and developing countries, and they contribute to their complete audit carried out for a proper setting of innovation policies.
The department team prepares outlook studies that are further used by public administrations at the European, national, and regional levels to formulate strategies and policies in the field of R&D&I. By using these outlook studies, they draw up strategic research directions and research priorities for the public administration and research institutes.
By combining the quantity and quality foresight methods with continuous monitoring of social and technology trends, they facilitate the systematic creation of development scenarios in the long-term horizon; similarly, they draw up travelling maps and action plans for set goals or visions.
The department analyses data and information on scientific outcomes and results, they propose and assess indicators for the evaluation of the scientific outcome quality, and they recommend procedures to use the scientometric information for the strategic management of research.
The scientometric analyses results are essential parts of all of our further activities related to the preparation of strategic studies in the Technology Centre CAS.
The department team assesses the possible impact of new technologies on society, which is called technology assessment, and they develop new approaches to responsible decision-making in research, development, and the application of new technologies while taking into consideration their potential impact on society.
In collaboration with the leading European centres, they develop the technology assessment concept and process expert studies assessing various aspects of new technologies for decision-making bodies at the European level (esp. the European Commission and European Parliament).
STRAST publishes a specialised academic journal that focuses on analyses and trends in the field of research, technologies, and innovation. The journal is published at least twice a year.
strast.cz/en