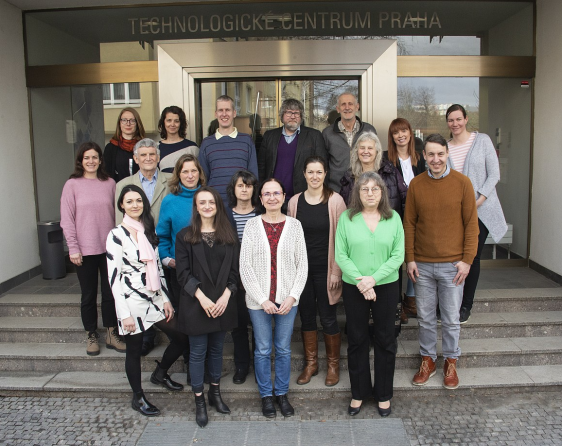 National Information Centre for European Research
The National Information Centre for European Research (NICER) provides a complete portfolio of informational, advisory, consulting, and analytical services that are essential for the involvement in international research, development, and innovation (R&D&I) collaboration, especially in the EU framework programmes. These free of charge services are provided by the team of trained 
National Contact Points (NCP) 
at all priorities and horizontal activities of the Horizon Europe framework programme.
Furthermore, we provide services to solvers in the currently running projects of the Horizon 2020 programme. We operate the specialised website portals for the Horizon Europe programme and the forerunner Horizon 2020.
INFORMATION AND PUBLICATION ACTIVITIES
NICER
organises informational events for the wider professional public for the announced calls of the Horizon Europe programme and for issues related to the framework programmes (FPs);
provides information about the FP financing rules at regularly organised workshops and trainings following the relevant updates of the European Commission documents and organises specialised workshops on the financial management of FP projects throughout their duration – from the development of the project draft and its submission, evaluation by the European Commission, and implementation to subsequent control;
provides information and consulting in the field of intellectual property rights and contractual relationships (IPR), open access to the information, data, and transfer of knowledge in projects;
publishes specialised informational and methodical publications in the Vademecum series, information leaflets about the FP's professional themes, and an electronic newsletter;
publishes the Echo magazine, both printed and electronic versions, that shares with its readers the latest information on framework programmes, interviews with successful solvers, examples of projects, and achieved results;
familiarises those interested with administrative and financial aspects of the preparation and implementation of the framework programme projects via
 e-learning videos.
CONSULTING
NICER
provides specialised consulting to all those interested in the involvement in the programmes and project solvers at all stages of the project cycle;
offers complete support to coordinators of research and innovation projects from the first steps to the project submission;
provides comprehensive consulting regarding the involvement in the grants of the European Research Council (ERC) in collaboration with the Expert Group for the support of applicants in ERC grant calls;
provides comprehensive consulting to applicants for the tools of the European Innovation Council (EIC);
assists in seeking foreign partners for the solver's consortiums through the collaboration in the international network
of NCPs.
MONITORING AND ANALYSES OF PARTICIPATION IN THE EU FRAMEWORK PROGRAMMES
NICER continuously monitors and evaluates the participation of the Czech Republic in the EU framework programmes and processes studies that analyse the individual aspects of Czech participation in these programmes for the needs of state administration and other institutions.
EXTERNAL SUPPORT OF STATE ADMINISTRATION AUTHORITIES
NICER provides expert support to state administration authorities, delegates, and representatives of the Czech Republicin the ERA bodies.
In close collaboration with the STRAST department, NICER offers an expert analytical background for the strategic decision-making of the Czech Republic's state administration authorities in the area of the development of the international collaboration within R&D&I.
Contact us: nicer@tc.cz; horizont@tc.cz
horizontevropa.cz/en