Future of Work, Futute of Society
01/18/2019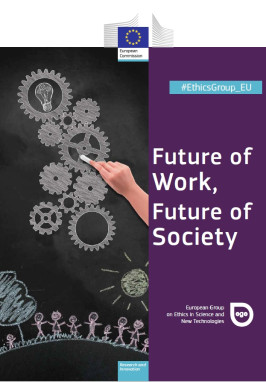 The European Group on Ethics in Science and New Technologies (EGE), an independent advisory body of the European Commission, has published report on current changes that go through the world of work and the ethical implications for individuals and societies.
The report deals with areas of work that affect artificial intelligence from the new gig economy to the use of intelligent tools and data for recruiting and tracking workers. The report summarizes that digital technology generates value and brings profit from efficiency.
However, it points to increasing inequality, new forms of work bring unlimited flexibility and wealth, but also volatility.
Thus, the EGE calls on the Member States to consider how to provide social security outside formal employment agreements and also to apply fiscal policies that support growth and reduce income inequality, wealth created by technology and automation.
More information is available here. The whole report is available here.