Which parts of the Horizon Europe programme were more or less preferred by the Czech participants? III
06/08/2023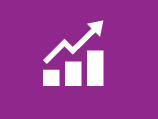 The post from May 26, 2023, dealt with the structure of the Czech Republic's participation in the Horizon Europe programme (hereinafter referred to as "HE") according to topics of the Pillar II. However, even topics, as defined by the European Commission, are still too broad. In cluster 6,
for example, they group together biodiversity and the circular economy or farm-to-fork strategy, community development and climate action. That is why it is important to deal with the thematic structure of Czech Republic's participation in the Pillar II on the destination level. We work with the European Commission's eCORDA database as of April 26, 2023, too, i.e. with 390 Czech Republic's participations in the Pillar II entitled to a net EU contribution of €143 million.
Please, find the whole text with charts and tables on the web HE here.