Croatian Presidency in the EU Council
01/08/2020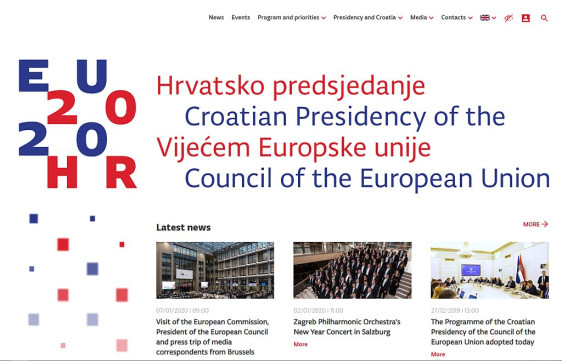 On 1 January 2020 Croatia took over the Presidency of the Council of the European Union from Finland. The motto of the historically first Croatian presidency is "A strong Europe in a world of challenges", which mirrors the four main priorities, Croatia will focus on. Within the presidency trio, Croatia agreed together with Finland and Romania to focus, during the next year and a half, on common values such as rule of law, sustainable growth, need to strengthen external action and importance of security.
In the field of research, the Croatian Presidency will focus on continuous discussion of open parts of Horizon Europe and its budget, which will be influenced by negotiations on multiannual financial framework. Besides, the Croatian PRES will focus on two priority topics, namely brain drain/ brain circulation and role of research and innovation in creation of new jobs.
The official website of the Croatian Presidency can be found here.