Science Café with Danuše Nerudová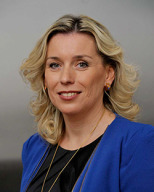 | | |
| --- | --- |
| When: | 11/28/2018 |
| Where: | Brussels (Belgium) |
Details:
Czech Liaison Office for Research, Development and Innovation (CZELO) and its partners are pleased to announce#### that the twelfth Science Café, an unconventional open discussion with scientist, will take place on 28 November 2018 in the Pilsen House in Brussels.
Our guest will be Danuše Nerudová, a recognized scientist in the field of finance and accounting. Her research is focused on sustainability-oriented future EU funding, international taxation and on financial reporting and public finances. In particular, it concentrates on the analysis of the Common Consolidated Corporate Tax Base introduction in the EU and the concept of fair and sustainable taxation. Professor Nerudová is a recognized economist and also the Rector of the Mendel University in Brno, Czech Republic. She aims to create the conditions for equal career building for women and men at the university and to draw attention to stereotypes and gender inequalities in the society.
The debate will be followed by a glass of wine. More about our guest here and registration here.
Science Café is jointly organized by the CZELO, Representation of the South Moravian Region to the EU, Czech Centre Brussels, Representation of the Pilsen region in Brussels and Delegation of Prague to the EU.
The FairTax project is funded by the European Union's Horizon 2020 research and innovation programme 2014 - 2018, grant
agreement No. 649439.