Coronavirus: 23 new research projects to receive EU funding
08/12/2020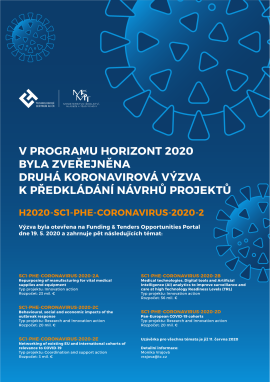 The Commission will support 23 new research projects with 128 million EUR in response to the continuing coronavirus pandemic.
The funding under Horizon 2020, the EU's research and innovation programme, is part of the Commission's €1.4 billion pledge to the Coronavirus Global Response initiative, launched by President Ursula von der Leyen in May 2020.
The 23 projects shortlisted for funding involve 347 research teams from 40 countries, including 2 projects with Czech participation, project PERISCOPE and SHARE-COVID.

More information is available here.