European Parliament approved the European Commission
11/27/2019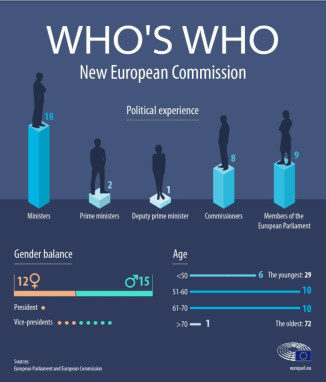 The European Parliament voted on the new European Commission college on 27 November 2019 and approved it with majority of 461 votes (157 MEPs were against and 89 abstained). The new EC president Ursula von der Leyen will lead a gender balanced team and promised to focus on climate and technology.
The name of Commissioner Mariya Gabriel 's knowledge portfolio is changing from Innovation and Youth to Research, Innovation, Education, Culture & Youth
The Commission will start in the office on 1 December 2019, despite the fact that the UK has not nominated its Commissioner due to Brexit planned for 31 January 2020.
More information is available here.